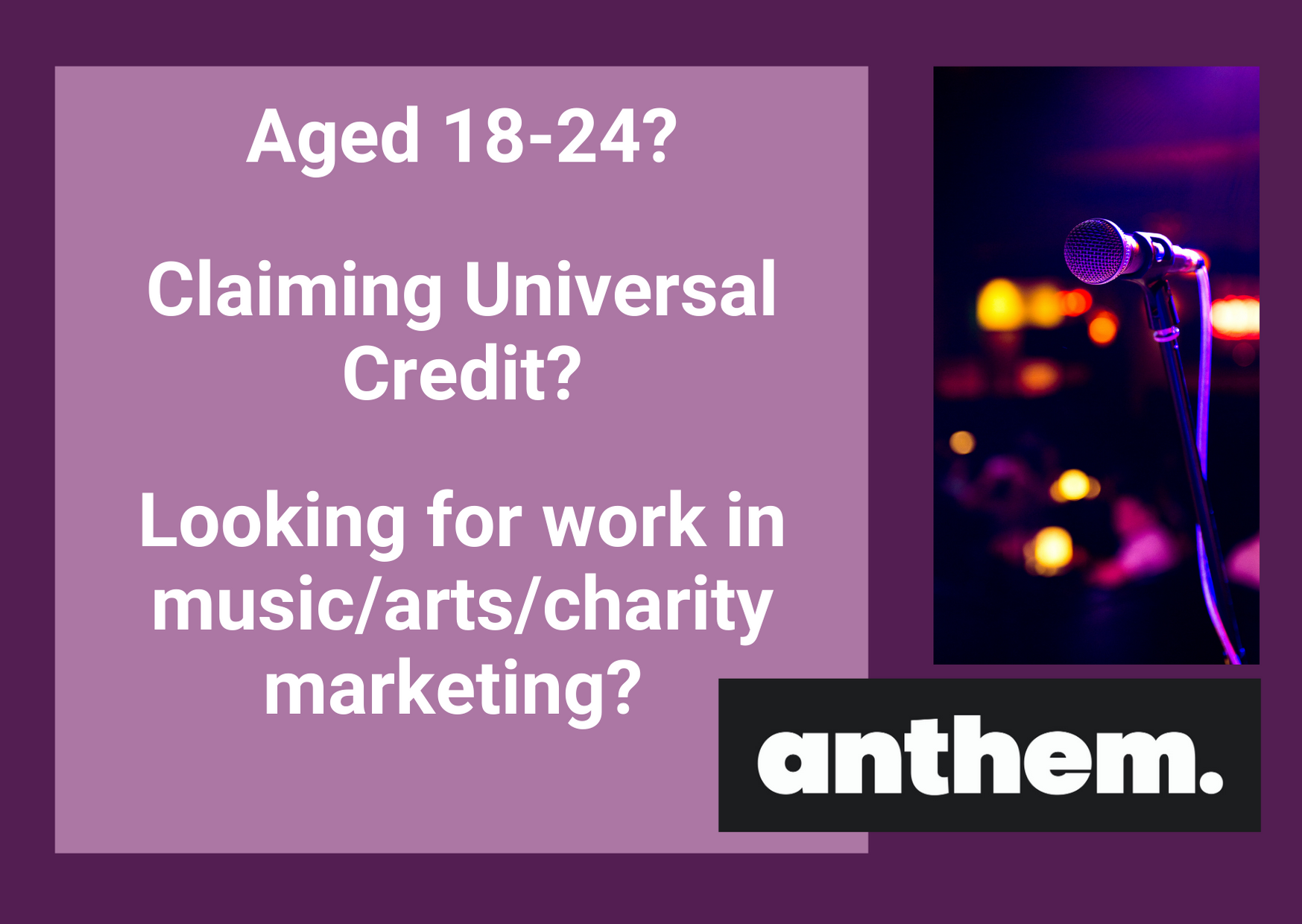 Project and Marketing Assistant role at Anthem for young person claiming Universal Credit
Are you aged 18-24, currently claiming Universal Credit, and looking for work in music/arts/charity marketing? 
We're looking for a Project & Marketing Assistant, as part of a government-funded Kickstart Placement, to work with our Chief Executive Officer to support project planning, marketing and social media delivery. If you are passionate about music and keen to gain professional experience and develop your skills, this role is for you.
This is a 6 month placement offered at minimum wage for a period of 26 weeks. You must be aged 18 – 24 and currently claiming Universal Credit.
How to apply
Speak to your Work Coach at your local Job Centre quoting the job title and organisation: 'Project & Marketing Assistant – Anthem'. They will then give you further details including role description and person specification.
The deadline for applications via your Work Coach is Monday 10th May 2021.
Please note: we cannot accept direct enquiries or applications.