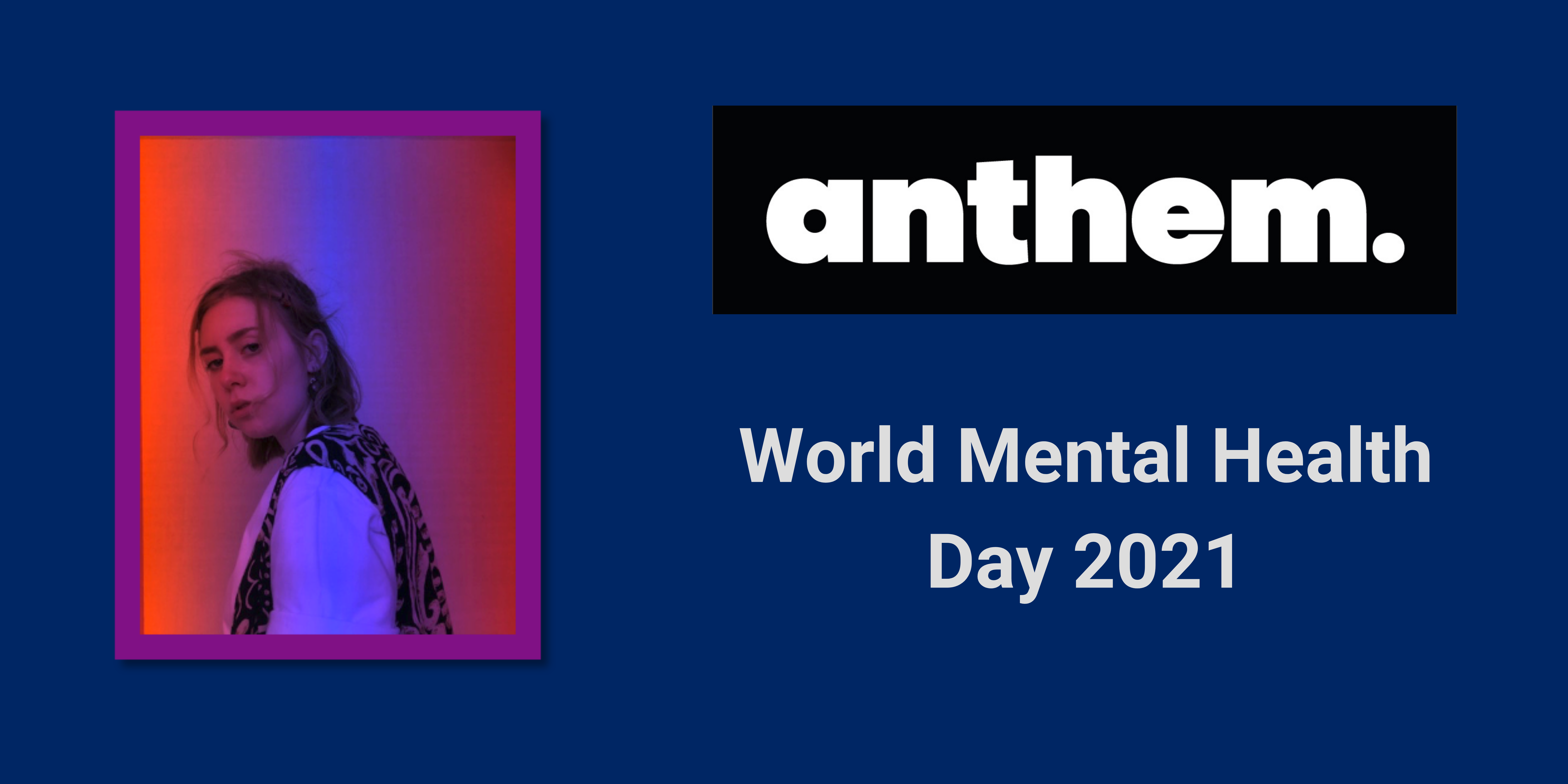 Pea's top tips for wellbeing on World Mental Health Day 2021
Oboist and Anthem Trustee Pea talks about the role music plays in their wellbeing
Music has, and always will be, my rock.
When I began to learn the oboe at the age of 8, I had no idea of the importance it would come to play in my life, nor did I predict how it would become one of the ways in which I cope with everyday life. In secondary school I began to struggle significantly with my mental health, having severe panic attacks that meant I frequently had to leave my lessons and sometimes I was too depressed to get out of bed and even go to school. The path I went down could have been disastrous had I not had my oboe and music in my life. Sometimes, when having the worst of panic attacks, I would put my headphones on and sink into the intricacies of the music; no matter what the genre, I would delve into the depths of the melodies, notice the smallest musical details, and dissect the most complicated of instrumentations. And then I felt calmer.
I remember a particular instance when I went to school knowing that I was too depressed to be there. But instead of descending into the dark abyss of mental torture, I went to a practice room and played my oboe. I played it loudly, as if I was screaming away all my emotions down the instrument, and afterwards I felt a huge weight lifted off my shoulders as if the power of music had quashed the burdensome shadow of depression. In that moment, I knew that music was my most effective form of therapy.
Since then, I have been diagnosed with borderline personality disorder (BPD) and been on a rollercoaster of ups and downs. In the same year of my diagnosis, 2018, I began studying a degree in Oboe Performance at the Royal Welsh College of Music and Drama and am now embarking upon my final year, whilst also auditioning for postgraduate courses.
Characterised by intense and rapidly oscillating emotions, BPD has not made life as a music student easy – there have been times I have been hardly able to touch my oboe, countless breakdowns, hospital trips and urges to give up music altogether. However, I've also had so many moments of inspiration and pure, musical joy: playing with RWCMD Symphony Orchestra in an Orchestradventure concert to an audience of excitable school children, releasing my first demo track onto streaming services and debuting my own composition for oboe, percussion and electronics in a recital at RWCMD. It has been SO worth me pushing through the difficult times for these enlightening moments. Whenever my mind feels particularly gloomy, I try to remember how it felt to be utterly lost in the ecstasy of music, and I know that I can get through anything.
To put it simply, music has given me reason to keep going.
Nowadays, I'm more grateful for my BPD than resentful; if my emotions weren't so intensified, I would not have been able to experience the intoxicating joyousness of music in the same way, and I certainly wouldn't have made such a deep-rooted connection with it. Music is truly a blessing and I owe my life to it.