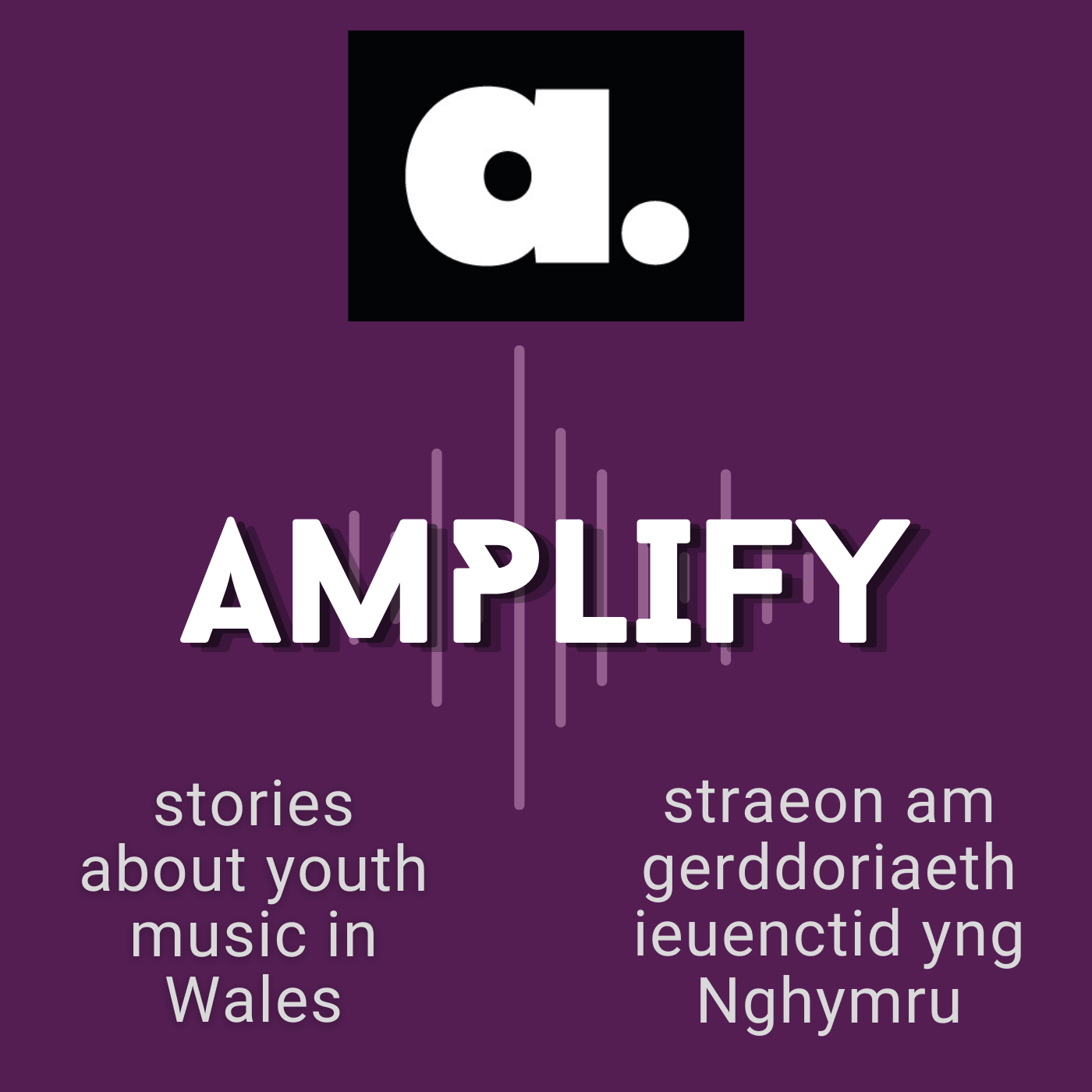 Amplify - stories about youth music in Wales
Announcing the launch of Anthem's new podcast.
"It makes being here not feel just like existing, it makes being here feel like you're living." 
Music is vital and powerful for young people. Every young person deserves the opportunity to engage and explore what music can do for them. 
Amplify is a platform for passionate individuals to discuss in-depth questions and raise important topics surrounding youth music across Wales. Hosted by Swansea-based musician and pianist Ify Iwobi and members of Wales Music Youth Forum. Amplify will explore the value of music for young people, and meet the musicians and organisations who devote their time to improving young people's lives through music in Wales.
Anthem will ask a question about youth music in Wales each month, theming the podcast and driving discussion across our social media channels. 
In Episode One we ask:  "What age should we start enjoying music?" 
To help answer this question, Ify Iwobi is joined by  composer and early years expert Helen Woods, Emma Coulthard from Cardiff County and Vale of Glamorgan Music Service, and Lucy Clement-Evans from Codi'r To in North Wales. Our Amplify guests tell us about their early years music projects in Wales and why it's so important for children to have music in their life from the very beginning.
We also hear from the Wales Music Youth forum who talk about their personal experiences and first memories of music at a young age.
Amplify is now live and available to listen on all major streaming platforms! Keep an eye on our socials for news, take overs, and articles related to…
 "What age should we start enjoying music?"

If you have a point to raise or would like to join the discussion, you absolutely can! We would love to hear what you have to say on this month's question. Tag & mention us on Twitter, Instagram or Facebook to have your say!