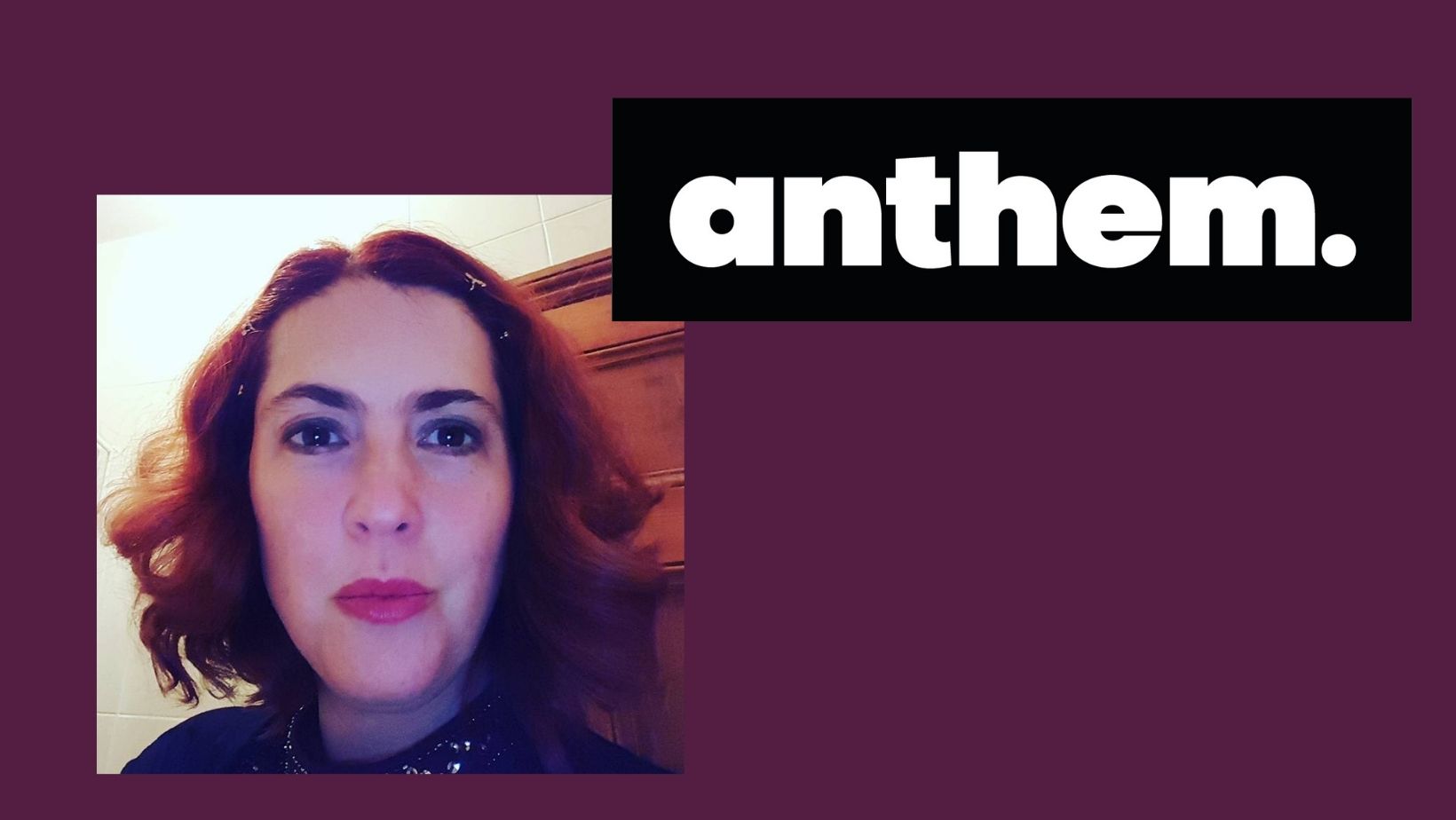 Putting young people at the heart - Rhian Hutchings on her first 6 months at Anthem
In October 2020 I stepped into the role of CEO at Anthem. Cronfa Gerdd Cymru Music Fund Wales. Anthem is a new organisation created to bring about transformational change for young people and their music in Wales. Anthem's vision is a Wales in which music can empower every young life. To achieve this, Anthem will help enable access to music, generate new opportunities across genres and communities, and nurture diverse talent to take the next steps to successful musical careers. 
This is a big agenda for a new organisation and my first six months in the job have been about laying the groundwork and talking to as many people as possible about our ambition. I looked around to see what sector knowledge already existed about music and young people in Wales – not a huge amount – and looked at key reports from England published by Youth Music, ISM and UK Music. Anthem had already undertaken some research, beginning with a sector mapping exercise and youth consultation which was carried out in 2019 and 2020. 
Our initial youth consultation gave us some great insights into young people's experiences of music making and learning in Wales. But to move the hearts and minds of funders, donors, policy-makers and others, we knew we needed to make their voices heard more directly. In early 2021 we put the call out for 18 – 25 year olds to join the Anthem Youth Forum, and we brought together a passionate group of young musicians and music managers for meetings across February and March. They helped us to create our new brand working with Monumental Marketing, and created two films with Hushland Creative, sharing stories about their experiences of learning and making music in Wales to help us launch our fundraising. 
We didn't undertake this process alone, but brought together a partnership of music organisations in Wales around the Youth Forum project. The partnership encompassed grassroots organisations such as Sound Progressions and Larynx Entertainment, higher education institutions including Royal Welsh College of Music and Drama and University of South Wales, and development organisations such as Tŷ Cerdd and TRAC Cymru. It also spanned genres bringing The Forté Project together with National Youth Arts Wales. Collaboration is one of Anthem's key values and it's so important for us that our strategic work is always built in partnership with the sector. This approach serves to strengthen both Anthem and youth music work in Wales.
Working closely with this amazing group of young people is setting the trajectory for the future of Anthem. Opening out our rebranding process to the Youth Forum was risky in some ways – we had to make sure we were making space to really listen to and act on their input. But in another way, starting in this way also simplified our work. We had a direct connection with our beneficiaries and we weren't second guessing what they might need and respond to because they were telling us first hand. 
It was a symbiotic relationship. Youth Forum members were also picking up new skills by being involved in the branding work. It was also important that we paid them for their time, and also for additional creative work supporting our communications.
"I found the entire process extremely insightful. I loved how the Monumental team did not over complicate the procedure with overwhelming powerpoints and information. Instead, they put us in the driving seat and let discussion and cooperation define the results." EDM artist & USW Music Business Student Gabriel Bernal
They benefited from working with our freelance fundraising consultant and analysing films from other charities. They learnt to craft a message about why music was important to them. And all this over Zoom, as we were unable to meet due to COVID 19 restrictions.
"If you ask a musician why they love music, chances are you will get a response along the lines of 'I'm not sure…I just love it'! It is difficult to put into words the intense, fiery passions that musicians have for their craft, meaning it was difficult for us to create audios that would pull at the heartstrings of the audience and rouse them into action. This was all part of the learning process however, as at the next Anthem session, we did some targeted work in breakout groups at unleashing our thoughts and feelings on music and the surrounding topics. The result of this work was inspiring. By doing this, we were able to express ourselves more freely, and many emotion-driven conversations were had." Oboist & RWCMD Student Ella Pearson
Some of the Youth Forum members also got to take part in Summit – a music industry conference for young people by young people run by Beacons Cymru. The event was live streamed across a weekend and included performances, discussions, tips and hints, and a focus on different industry areas. 
You can read more of Ella and Gabriel's blogs about the process of working with Anthem and see some of the videos made for Summit here – www.anthem.wales/youth-forum .
Music is a potent creative force for young people that feeds self-expression, personal development and wellbeing. It's vital that every young person has the opportunity to develop all aspects of their passion for music. The next steps for Anthem are exciting ones. After passionate conversations with our Youth Forum about what they want to see change, we will be seeking support and building partnerships to start making change.