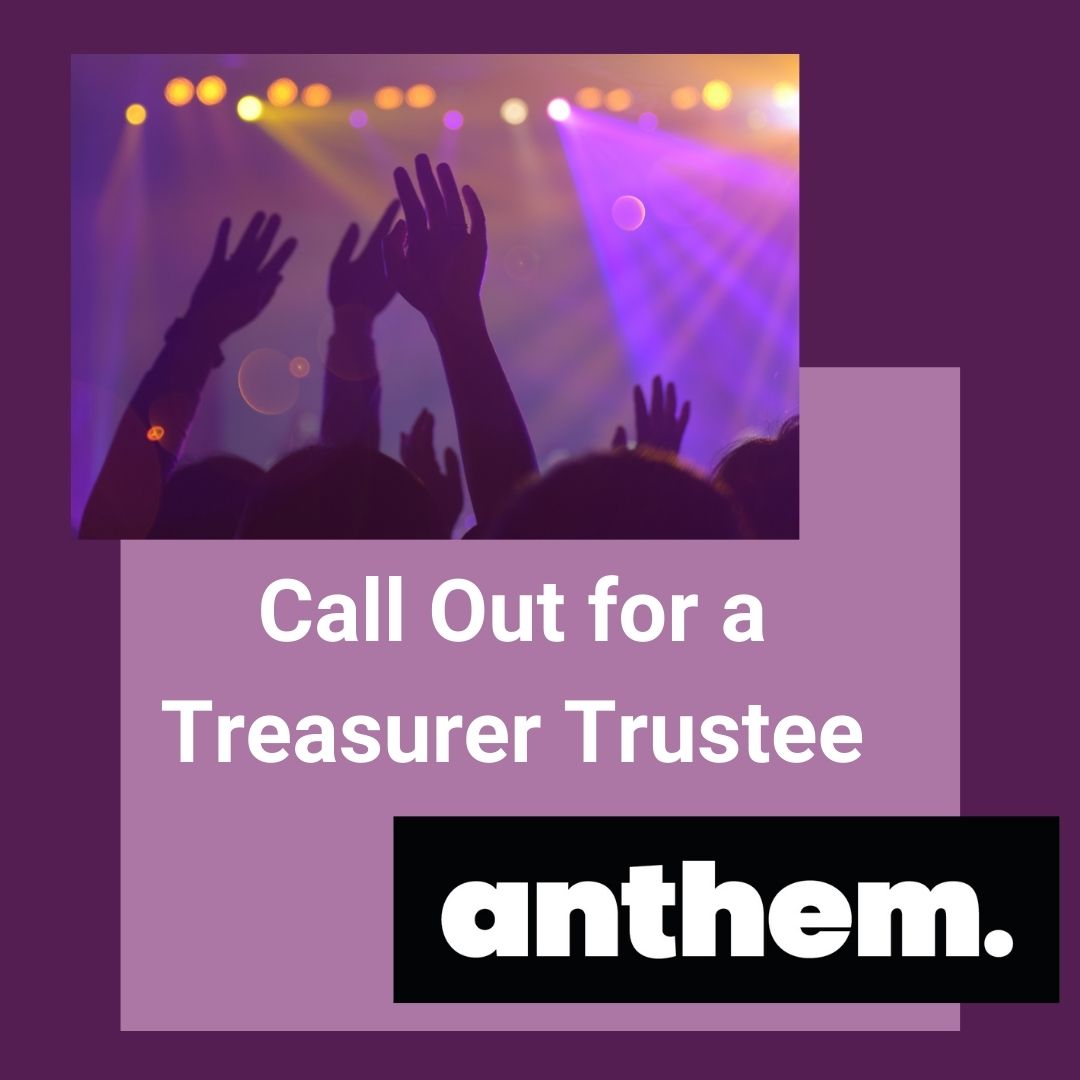 Seeking a Treasurer for Anthem
Anthem is seeking to appoint a specialised Trustee Director to act as Treasurer of the charity. We are seeking someone who shares our passion for music, young people and Wales, and who can make a major contribution to a dynamic, new charity pushing to make real impact for young people in Wales.
HOW TO APPLY
Anthem is an equal opportunities organisation and welcomes applications from all interested individuals.
To apply for the role, please email a copy of your CV and a covering letter to David Alston, Anthem Chair – chair@anthem.wales – explaining how you meet the criteria for selection and why you wish to join the Anthem team.
The deadline for applications is 31st May 2021.
Interview dates for shortlisted candidates will be agreed on an individual basis.
If you have any other special requirements to enable you to apply for this role, please let us know by emailing rhian.hutchings@anthem.wales