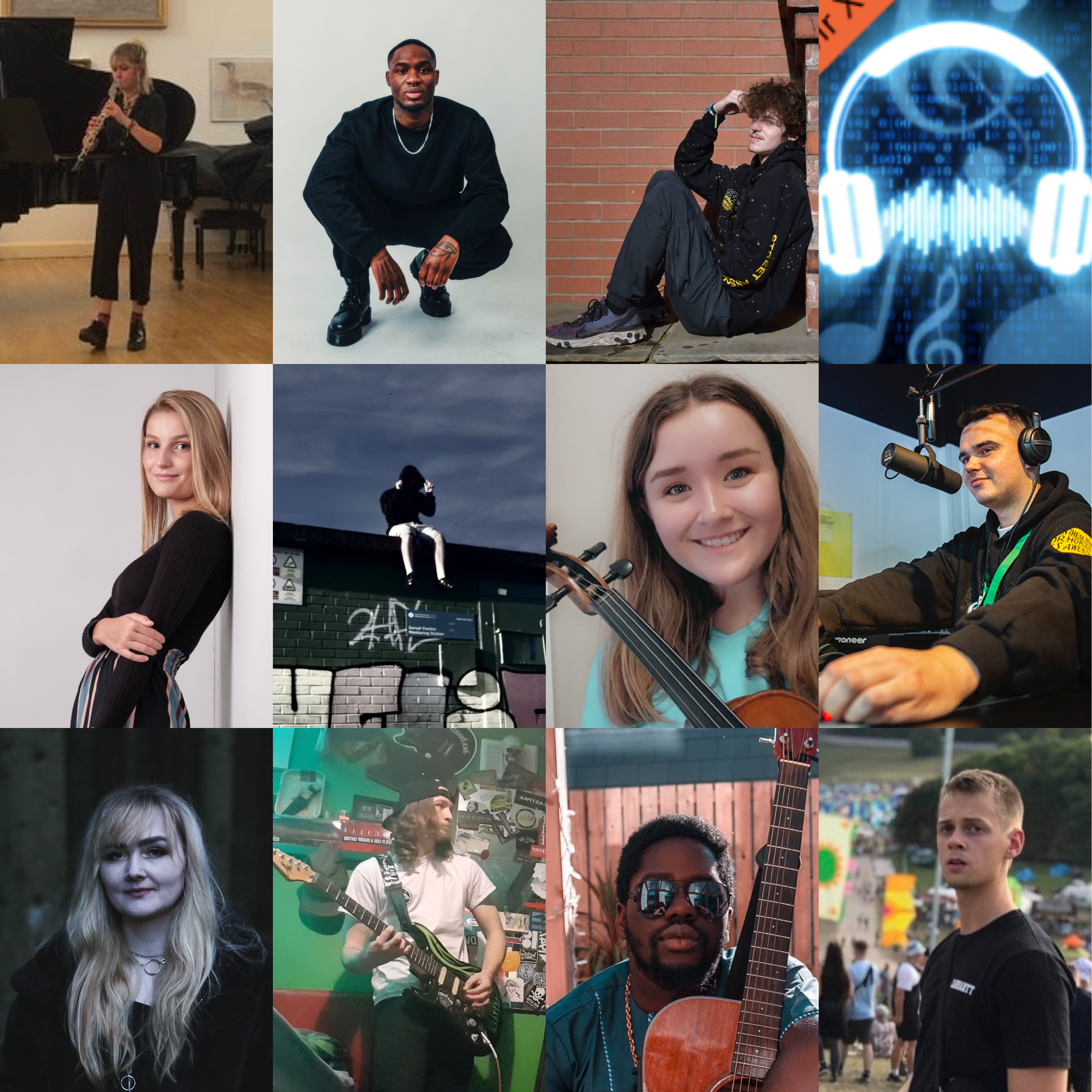 Meet the young people helping Anthem to shape its future
Twelve young people from Wales are working with Anthem to share their views and experiences and help shape Anthem's future work. The Anthem Youth Forum met for the first time in early February and will continue to meet weekly over the next two months.
The twelve young people, aged 18-25, represent a range of musical genres and experiences, including singer/songwriters, classical instrumentalists, rock musicians, a rapper, music producers and people working in the music industry.
They're working with the Anthem CEO, board, and freelance team, to refresh the Anthem brand and website, create digital stories about their experiences, and start to shape how young people can be involved with Anthem's work as it develops. Their initial work will culminate in an online event for young music makers in Wales in April.
The work builds on a wider youth consultation which took place between May and June 2020. Scroll down to read the news item about this (our new, easier to navigate website is coming soon!).
The Youth Forum are:
● Andrew Ogun – musician, writer, creative director and activist
● Archie Howat – music producer, runs recording studio and releases own music
● Blank Face (Joshua Whyte) – singer/songwriter
● Charys Bestley – freelance events assistant, show rep and photographer
● Chloe Jane Lovell – violinist, orchestra member, first year Music student, Cardiff University
● Dafydd Griffiths – band member (guitar), music student at Ebbw Vale college
● Ella Pearson – oboist, 3rd year Music Performance student at Royal Welsh College of Music & Drama
● Gabriel Bernal – Music Business student, University of South Wales
● James Prendergast – live events promoter, radio show presenter, artist manager
● Kyle Jones / Qye – music producer, pianist, guitarist
● Mr X – makes, writes and produces music, studies with Forget-Me-Not-Productions
● Tayla-Leigh Payne – composer and final year Composition student at RWCMD
About Anthem
Anthem. Music Fund Wales Cronfa Gerdd Cymru was established in 2018 following a Welsh Government report exploring ways to support young people's music making and learning in Wales. The charity is now at an exciting stage in its development, having appointed a full time CEO in Autumn 2020, who is bringing together a group of trustees and a team to work towards its vision and mission.