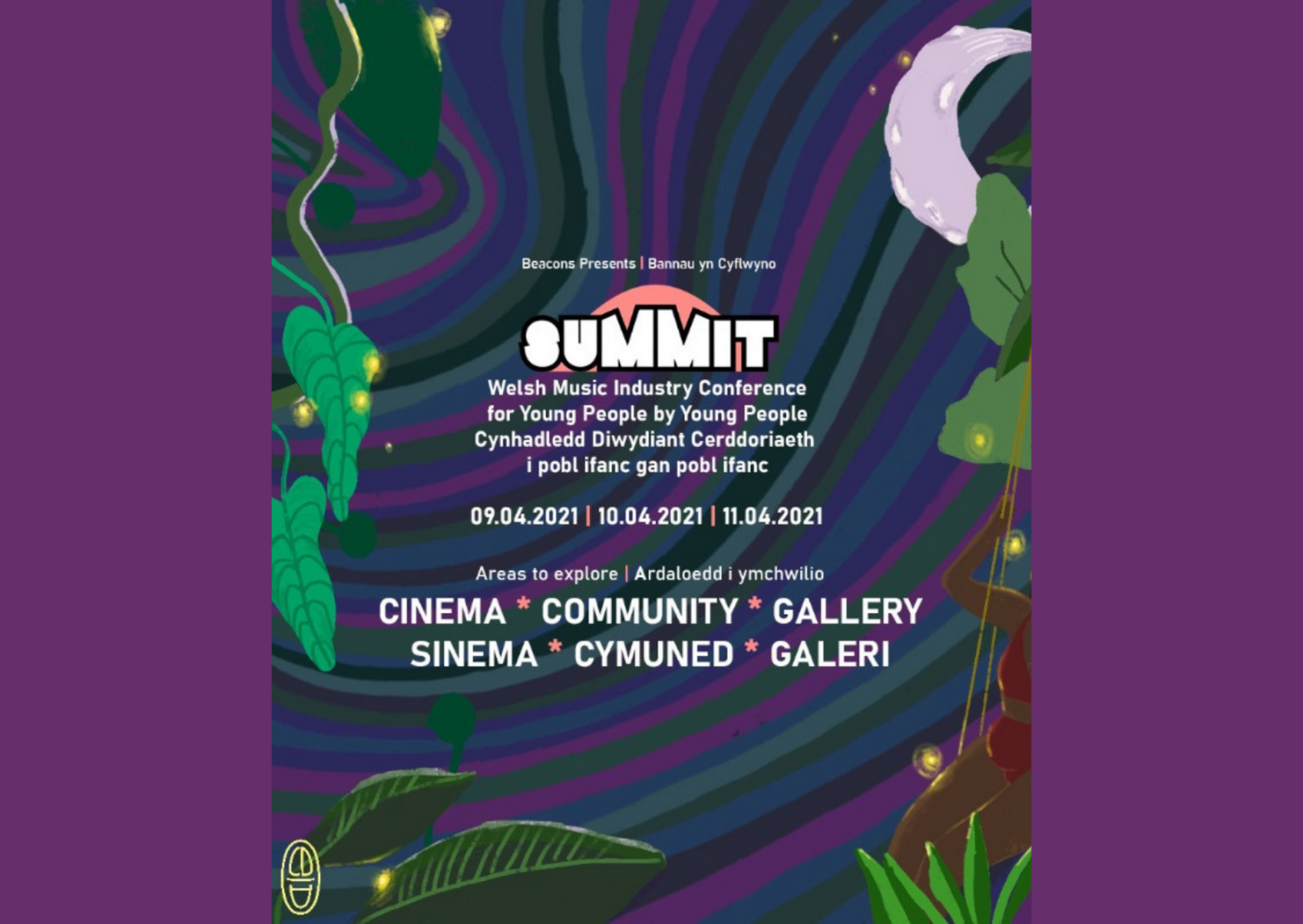 Anthem Youth Forum Members create videos for 'Summit'
Anthem's Youth Forum members have been working with the 'Young Consultants' team from Beacons, as part of Summit, the online Welsh music industry conference for young people by young people www.beacons.cymru 
The group have created talks and events that share their insights into the Welsh music industry, as well as supporting behind-the-scenes work like video editing and translating. Here are some of the videos they made.
Singer/songwriter Blank Face – Hustle and Flow: Building yourself a Portfolio Career
Ever wondered what a Portfolio Career is? Why you see the same name popping up across different areas of music?
Well these are the hustlers of the music industry, the entrepreneurs who are making a name for themselves and not afraid to give an idea a go and either succeed or fail.
Join Youth Forum member Blank Face as shares his advice on building a portfolio career.
Blank Face is a self-confessed serial entrepreneur, as a musician he fuses a plethora of genres including Hip-hop, Pop, Soul & Gospel with different emotions, vibes and reflections. On the side he's an experienced influencer on social media, songwriter for other artists, a music administration consultant and more.
If you want to open your career opportunities then this talk is for you.
Gabriel Bernal – Recording your project with Ableton
Gabriel Bernal aka Gabby is a Cardiff based producer and an Anthem Youth Forum member. In his DIY video for Summit, he will be taking random objects around his bedroom and creating a garage track using the program Ableton. 
He'll be demonstrating the five steps of his production and songwriting process: drums, bass, atmosphere, effects and vocals. Gabby is part of a production duo called Aqeua that experiments with deep electronic sounds inspired by the likes of Joe Turner, Bonobo and Flume.
Musican/producer Qye – Poetry in Motion: Recording on the Move
Ever been struck with inspiration at the most inconvenient moment or in the middle of nowhere? 
Well Kyle Jones aka Qye has got the solution for you! He's turned his car into a mobile studio environment, enabling him to make music on demand and whenever inspiration strikes. Learn how to transform your car into your creative hub. Help your friends, when it's safe of course, with their music so you can start building like-minded communities.

If you're located in some of the most beautiful and inspiring landscape that Wales has to offer but don't have the access to the professional studio, or perhaps the income, then let Qye show you how during his event at Summit.