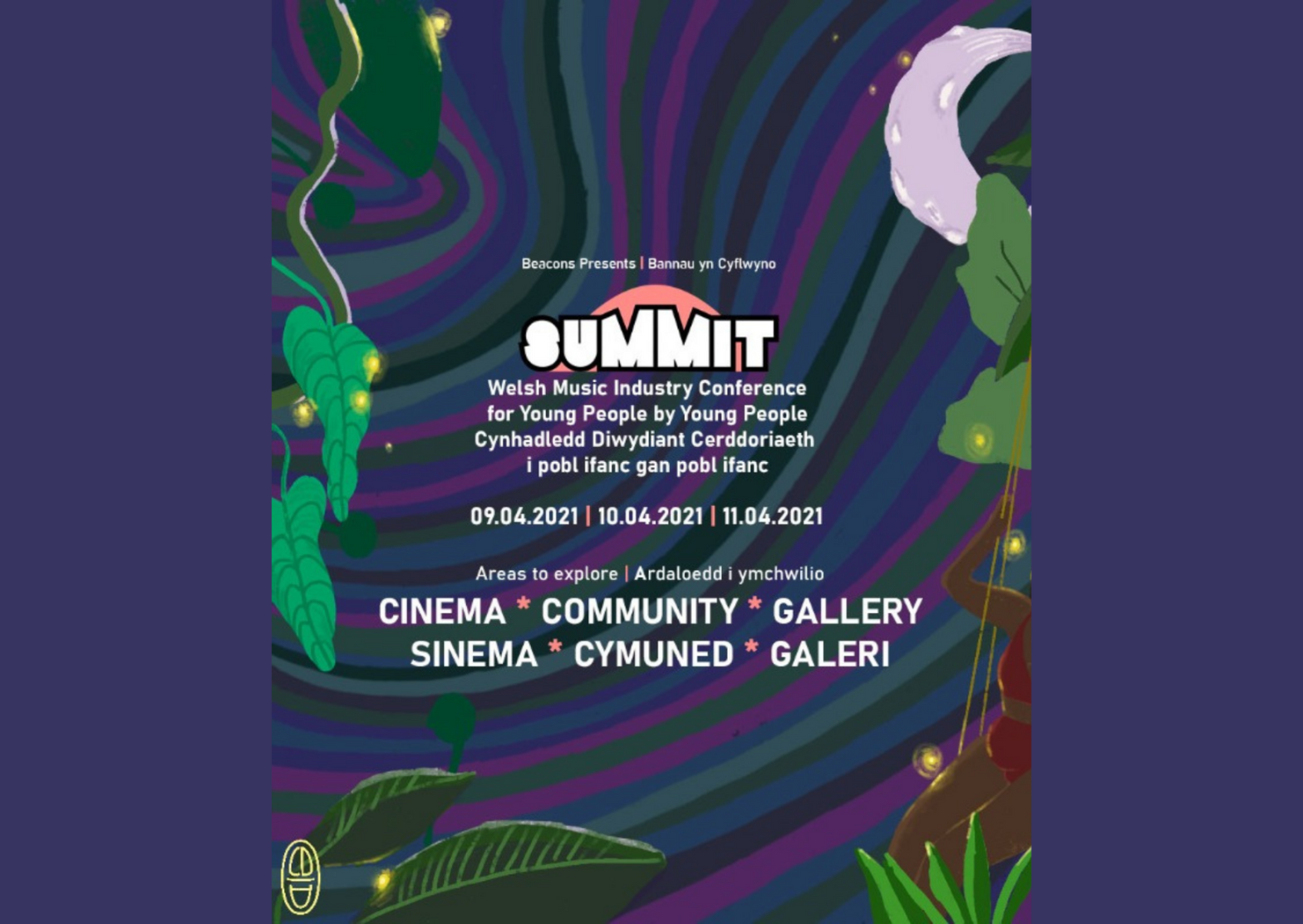 Anthem's Youth Forum members help to shape Summit: the online Welsh music industry conference for young people by young people
Anthem's Youth Forum members have been working with the 'Young Consultants' team from Beacons, as part of Summit, the online Welsh music industry conference for young people by young people (Friday 9-Sunday 11 April, on the online platform at www.beacons.cymru – entry is free).
The group have created talks and events that share their insights into the Welsh music industry, as well as supporting behind-the-scenes work like video editing and translating. The event is supported by Anthem.
Here's a sneak preview of who's doing what. We'll be sharing more insights next week – keep a look out on our socials and Beacon's, and make sure to sign up to the event on their website.
Gabriel Bernal aka Gabby, a Cardiff based producer, will be sharing his tips on recording your project with Ableton.
James Predergast, an artist/manager within the Wales music agency BLOCS and Andrew Ogun, musician, writer, creative director, designer and activist, will be talking about how to convey true meaning in your music, looking at politics and protest along with Mace the Great and Sizwé. James will also be joining Sizwé in compiling a playlist of recommended artists from Wales.
Singer/songwriter Blank Face will be giving a talk called 'Hustle and Flow: Building yourself a Portfolio Career'.
Musican/producer Qye will be sharing his unique solution to creating a recording studio in 'Poetry in Motion: Recording on the Move'.
Charys Bestley has been working with other Youth Forum members to create a 'Promoters' Corner' presenting music/artists from Wales and has been supporting the team with video and image editing.
Ella Pearson an oboe student at RWCMD, creator of beats and mental health advocate has been helping with the Summit wellbeing section and will be running an Instagram Live session during the weekend along with fellow RWCMD student and composer Tayla-Leigh Payne, who has also been helping with Welsh translation.